Javea Holiday Rentals Property Management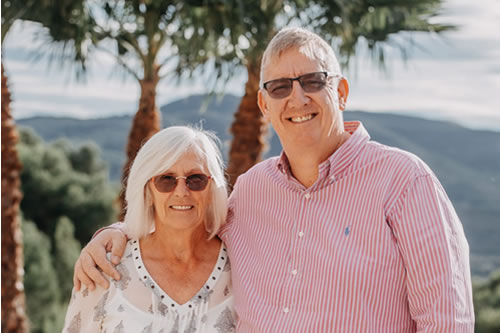 As holiday home owners and Jávea residents ourselves, we approach our business with a unique insight. We use our local knowledge and experience to focus on the needs of our owners and guests with equal enthusiasm.
We work closely with our owners to ensure that we give our guests the best possible experience and at the same time feedback to our owners with comments from their guests ensuring that together we are constantly growing our business. We started 'Javea Holiday Rentals' to offer the best experience for everyone and we believe that our freindly, informal and personal service further builds on our motto;

'Javea Holiday Rentals' recognises that your property is important to you and that balance between maximising your earning potential and giving your guests the best experience possible is paramount. To that end we focus on making sure your property gets the maximum exposure at all times and that we support you in presenting your property at its very best. Whether it´s ´Summer Rentals´ or ´All Year-Round Management´ your property will always be in safe hands with us. So what is the difference between 'Summer Rentals' and 'Year-Round Property Management'?
Summer Rentals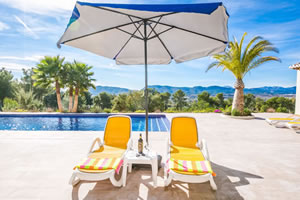 With 320 days of sunshine a year ´Javea´ has a thriving and long 'Summer Rental Season'. 2020 taught us the need to diversify and ensure that our target market is as diverse as possible and ensure that those bumps in the road that we do encounter do not affect your earning potential. Our job is to take the stress and worry out of it for you and our front to back service means you have peace of mind that your property is not only in safe hands but is also creating you an income. We work throughout the year to ensure that your property rentals are maximised throughout the summer.
If you want an informal chat why not
contact us
with no obligation. Here is the ´Javea Holiday Rentals Promise' for our owners;
Services We Offer:


Close Professional Relationship:

between us the agency, you the owner and the clients to make sure that the experience for everyone is one that enhances our business; year after year.

Professional Photography:

to ensure that your property is shown at its very best across all portals.

Maximising Your Earning Potential and Bookings:

by exposure on the biggest and best portals in the industry, appealing to all nationalities worldwide.

Full Property Management:

during the summer season ensuring that your property is fully taken care of with all necessary repairs undertaken from your approved contractors or ours.

Meet &amp Greet:

of our clients on arrival and departure. We ensure that guests are handed keys and shown the workings of your house and at the end of the holiday they are waved away with a smile.

Professional Covid Compliant Cleaning:

before and after bookings (complimentary mid holiday clean and linen change for two-week breaks).

24/7 Owner & Guest Emergency Helpdesk:

we ensure that there is someone always on hand for you and our guests, offering them and you peace of mind and support when it is needed.

Co-ordination with your Pool & Garden Teams:

during the Summer to ensure that the outside area remains in the best shape.

Online Calendar Access:

so you can see the bookings for your property as they come in.

Inventory Checks:

throughout the season to ensure that your house and contents remain updated and refreshed.
Year-Round Property Management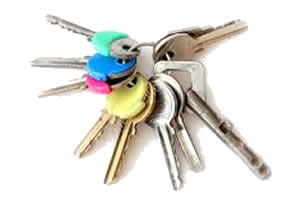 We recognise that for large parts of the year your property may be empty with you unable to maintain and update as you would want. We offer a tailor-made service to suit you. We take the worry and stress away, offering a quick, efficient service that maintains, manages and anticipates problems as and when they arise. We have a large list of qualified approved contractors that we can call on 24/7 to handle anything that may arise.
If you want an informal chat why not
contact us
with no obligation. Whilst our services are diverse here are the top services we can offer to our owners;
Services We Offer:


Close Professional Relationship:

between us the agency and you the owner. We keep you 100% informed throughout the year. Updating you on any potential issues, collecting quotes for any issues that arise and ensuring that contractors are paid.

Key Holding:

to ensure that access is always available.

Alarm Monitoring:

we can be your point of contact in Spain for your alarm company. Attending callouts and issues on your behalf.

Monthly Inspections:

to check your property. We provide you with an email update, listing potential issues or advice should you wish to pursue.

Garden & Pool Inspections:

ensuring that contractors are fulfilling their obligations.

Quotation & Work Management:

collating quotations and co-ordinating contractors for you whilst you are absent.

Fully Legal & Approved Contractors:

to draw from to ensure that any works undertaken are of the highest standard and safety.

Utility Checks & Meter Readings:

water, gas and electricity. If required.

Crisis Management:

no-one expects the worse but sometimes it happens. No matter what the crisis we are on hand to help to co-ordinate here in Spain. We will liaise with you directly, keeping you updated and informed, ensuring that we resolve any issues as quickly and efficiently as possible.
Who are Javea Holiday Rentals Clients?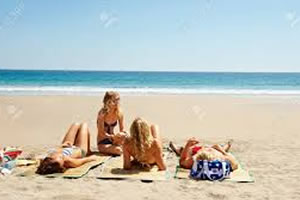 To ensure that your holiday rentals are maximised we advertise properties across the broadest range of portals. 2020 has taught us alot of lessons and by not concentrating on one market we ensure that your property gets the biggest exposure to the widest audience possible.
We ensure that our guests match our homes and target the type of clients that we know will respect the quality properties that we offer. As a small team we offer guests the personal informal touch ensuring that we build strong relationships from the start.
We work closely with you the owner to make sure that we equip houses to suit the needs of our demanding guests but also by building strong relationships with the guests we ensure that your property and its contents are well cared for at all times.
Our Team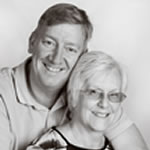 We are a husband and wife team based permanently here in Jávea. We have a unique insight into Jávea and its surrounding areas as we have chosen it to be our permanent home. We focus year-round on our owners and guests ensuring that we react quickly to enquiries when they come in and also dealing timely with any issues that are thrown at us from time to time.
We work from a small list of qualified, insured professionals from the surrounding area or will liase with your chosen favourite contractor. We ensure that whether it´s a cleaner, pool man or the man from AMJASA, we will ensure that your house is found as you left it. In the middle of winter or the height of summer we are available 24/7, giving you peace of mind that your property is in good hands.
If you want an informal chat why not
contact us
with no obligation.
Mark & Christine